Welcome To
Women Leaders & Entrepreneurs University
"Where Training Is The New Black"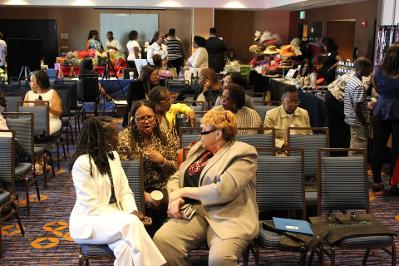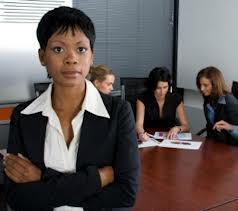 EMPOWERMENT CENTER FOR TRAINING & COACHING
NOW ON DEMAND
The Coaching Blast
The 5 Simple Marketing Secrets That Can Double Your Customers In the Next 90 Days Register Now!
MARKETING N A BOX "The Complete Marketing System For Today's Entrepreneurs" Register Now!
OWN Your Stage Speaker Training. Learn how to become a confident Public Speaker. Register Now!
More Small Business Start Up and Entrepreneurial Training

Now Available On Demand
How To Create A Marketing Plan
Hiring & Training Your Team
Personal Development Resources
How To Fill Every Seat @ Your Next Event
Self Publishing An Ebook in 3 Days
Go Online For Dates & Registrations
Location
www.anymeeting.com/LilisaJWilliams
Women Leaders & Entrepreneurs Summit and Business Expo 2018
THEME:
UNRAVEL YOUR UNIQUENESS!


Saturday: Virtual Training for Leaders & Entrepreneurs; Virtual Vendors; Virtual Entertainment; Virtual Networking

"Economic, education, leadership and entrepreneurial empowerment!"
Women Leaders & Entrepreneurs Summit and Bus Expo (that has been a huge success since its inception) is an annual summit and business expo held in various locations including, online, Newark, New Jersey, and other cities around the nation by Performance Strategies Unlimited, the premium business training and networking for women entrepreneurs and leaders. We bring together some of America's top entrepreneurs and leaders to show you how to start, grow and manage your business or lead your organization.
This is a CELEBRITY LEVEL event as it is attended by top people in the industry and some of the finest vendors, speakers and workshop leaders this Nation has to offer. We look forward to learning, networking and growing with you!
We have a unique mission to empower, motivate and inspire you to be the dynamic CEO and leaders that will allow you to produce high performing teams, businesses, institutions, communities and organization. We want to give entrepreneurs an opportunity to reach their "target market" face to face and online to build multi-lateral collaborations and partnership and gain valuable information all under one weekend.
Sign Up for Entrepreneur & Business Start Up Webinars /Seminars
Our past sponsors and supporters:
Our Sponsors:
CityPlex Newark NJ
Capital One Bank

Performance Strategies Unlimited

Sisters 2 Sisters Divine Connection
Our Supporters:
Custom Care Cleaners
CMS Marketing Consultants
REC Images
Peace International, LLC
About The WLE Summit 2018 & Bus Expo
We heard you and we are Expanding! This time we are opening this event up to the virtual world, so you can attend from anywhere in the world.

This year we are going to help you Unravel Your Uniqueness. Welcome to the 4th Women Leaders & Entrepreneurs Summit and Business Expo!
We continue to encourage Economic Growth, Job Creation, Innovation and Entrepreneurial Action at the Women Leaders & Entrepreneurs Summit and Business Expo on Saturday, August 4th @ 10:00am - 2:00pm. Join us and see how to "UNRAVEL YOUR UNIQUENESS AND ACHIEVE YOUR DREAMS." Also, experience Crazy networking!!!
The event will be held online from the comfort of your own location. No need to get on a plane, in a car, nor bus, neither a train. Just sit back and be empowered!
Tickets can be purchased right here on the site. Want to know who is speaking? Click on the speakers link above.
This year we have added workshops and entertainment.
Attendees
As an attendee of this event you will have the opportunity to learn from industry experts on the in's and out's of leadership in today's fast paced, social media driven, influencer, dynamic and challenging economy.
Come and network, shop, have fun and get the tips, tools and connections you need to become Successful!
Vendors
Do you have a product or service you want to share with potential customers, possible suppliers and the community at large? Bringing them to the Women Leaders & Entrepreneurs Summit and Bus Expo is your solution to the problem. Purchase your Vendor link while they last.

Prior to paying for your vendor table please review the vendor list to ensure that you are not registering for a product or service that has already registered that requires exclusivity. (i.e. 2 Mary Kay reps cannot vend at the same event)

Sponsors
If you or your organization would like to help sponsor this event please call 908-445-5956 or send contact information to coachlilisa@release-your-power.com.
Or simply click on the submit form below.
Use the form below to contact us and tell us about your product. Someone will return your call within 48 hours.
Thanks for visiting our site and we look forward to seeing you.